Product Description
Product Description
Product Name
1/8″ 1/4″NPT In-line Pipe Thread Plastic Disconnect Fluid Quick Connect Shut Off Threaded Couplings
Technology
Injection Molding
Usage
Standard flow quick-disconnect couplings require a body and an insert in the same flow size. Plug insert into body to connect fitting and easily disconnect the fitting by simply press the thumb latch.
Application
medical devices, laboratory, life science, biopharmaceutical, biochemical analysis, bioengineering, circulating water cooling pipe system, water treatment and disinfection, food&beverage, packaging machinery, industrial and hundreds of other applications;
Adapted Medium
Gas/Liquid
Material 
POM Plastic
Seal Ring Material
Buna-N/FKM/EPDM/Silicone rubber, depend on your usage
Valve Spring
316 Stainless Steel 
Temperature Range 
32°F – 180°F (0°C – 82°C)
Pressure Range
Vacuum to 100 psi, 6.9bar
Valve Option
Valved(shut off) or Non-valved (straight through)
Shape Option
Panel Mount/In-line/Elbow/NPT Threaded;
Hose Barb Size
1/16″ =1.6mm (01); 1/8″= 3.2mm (02); 3/16″= 4.8mm (03); 

1/4″=6.4mm  (04); 5/16″=8mm (05); 3/8″=9.6mm  (06);

Threaded End
1/8″-27NPT, 1/4″-18NPT Male Thread
1/4″ Flow rate, 1/4″(6.4mm), 5/16″(7.9mm), 3/8″(9.5mm) Hose Barb Coupling Insert
Related Products You May Like
1/4″ Flow Rate All Plastic Series Couplings
1/8″ Flow Rate Medium Series Couplings
1/16″ Flow Rate Small Series Couplings
FAQ
Q1: Are you trading company or manufacturer?
A1: We are 15 years factory. Welcome to visit our factory.
 
Q2:What is your sample policy?
A2:
1. Only for terminal  manufacturer;
2. Please kindly provide detail  information of company for sample application process. Sample is available after confirmed and approved by management;
3.The international freight cost should be paid by the applicant;
 
Q3:What is your terms of payment?
A3: 100% payment before delivery; T/T 50% as deposit when mass customization, the balance before shipment.
 
Q4: How about your delivery time?
A4: Generally, it will take about 7-15 days after payment confirmed. The specific delivery time depends on the items and the ordered quantity .
 
Q5:What's the shipping way?
A5: Usually by DHL, UPS, TNT, FedEx express or as your request.
 
Q6: Can you produce according to the samples?
A6: Yes, we can produce by your samples or technical drawings. We accept ODM & OEM.
Packaging & Shipping
Company Profile
Our company has specialized in researchs and developments, designs, manufactures, promotes and sales of a variety of plastic fittings, plastic connectors,quick disconnect couplings, check valves, filters, CZPT pumps, solenoid valves,plastic tubings and other accessories applied in fluid systems. Our products are widely used in all kinds of products, machinery,devices and process of liquid and gas pipe system, In the life sciences and special industrial markets have thousands of applications to be used, Such as blood pressure, blood oxygen monitoring module and blood gas recovery equipment, biochemical analysis/inspection equipment, dialysis water treatment equipment, treatment and reuse equipment, breathing anesthesia, incubator, bioengineering and circulating water cooling pipe system,  solvent printer, inkjet printer,film printer and ink supply system, water quality online analytical instruments, laboratory equipment, food machinery, fermentation system process equipment, plating equipment, PCB&LCD process equipment, chemical equipment, packaging machinery, water treatment and disinfection equipment, inflatable products, automation equipment…And so on.
Depending on the 15-years experience in various fluidic control systems, our company has had a set of comprehensive manufacturing systems involving in R&D and design, mold manufacture, plastic injection, assembly & inspection, finished-product sales and warehousing logistics. It has many advantages of stable quality, efficient production and punctual delivery, which can be said a trustworthy partner.
Following different requirements from wider customers, including drawings or samples offering, our company can offer satisfied design services and mass customized services.
We're looking forwards to cooperating with a wide range of OEMs and ODMs.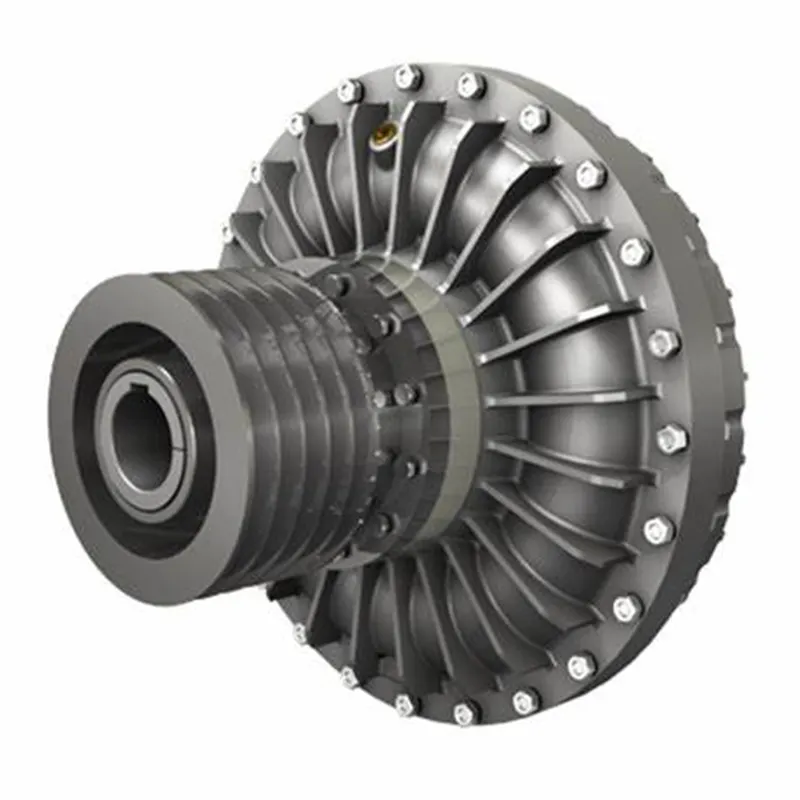 Fluid Couplings in Conjunction with Electric Motors
Yes, fluid couplings can be used in conjunction with electric motors to provide a reliable and efficient power transmission solution. When coupled with an electric motor, the fluid coupling serves as a mechanical torque converter, enabling smooth start-ups and gradual acceleration of the driven load.
The combination of a fluid coupling and an electric motor offers several advantages:
Soft Start: When the electric motor is switched on, it accelerates gradually as the fluid coupling allows the torque to build up slowly. This soft start feature reduces mechanical stress on the driven equipment and minimizes the impact on the electrical supply, preventing voltage drops and surges.
Overload Protection: Fluid couplings can automatically disengage when the load exceeds a certain threshold, providing overload protection to both the motor and the driven equipment. This feature helps prevent damage to the system during abrupt load changes or stall conditions.
Vibration Damping: The fluid in the coupling acts as a damping medium, reducing vibration and shock loads during start-ups and sudden load changes. This contributes to smoother operation and extends the lifespan of the connected machinery.
Energy Efficiency: By facilitating soft start and controlling torque transmission, fluid couplings improve the energy efficiency of the system. They reduce the inrush current during start-up, which can lead to significant energy savings in the long run.
Variable Speed Control: In some configurations, fluid couplings can be combined with Variable Frequency Drives (VFDs) to provide variable speed control. The VFD regulates the speed of the electric motor, while the fluid coupling ensures smooth and controlled power transmission to the driven equipment.
Overall, the combination of a fluid coupling with an electric motor is a versatile solution that finds applications in various industries. It allows for reliable and controlled power transmission, protecting both the motor and the driven equipment while improving system efficiency.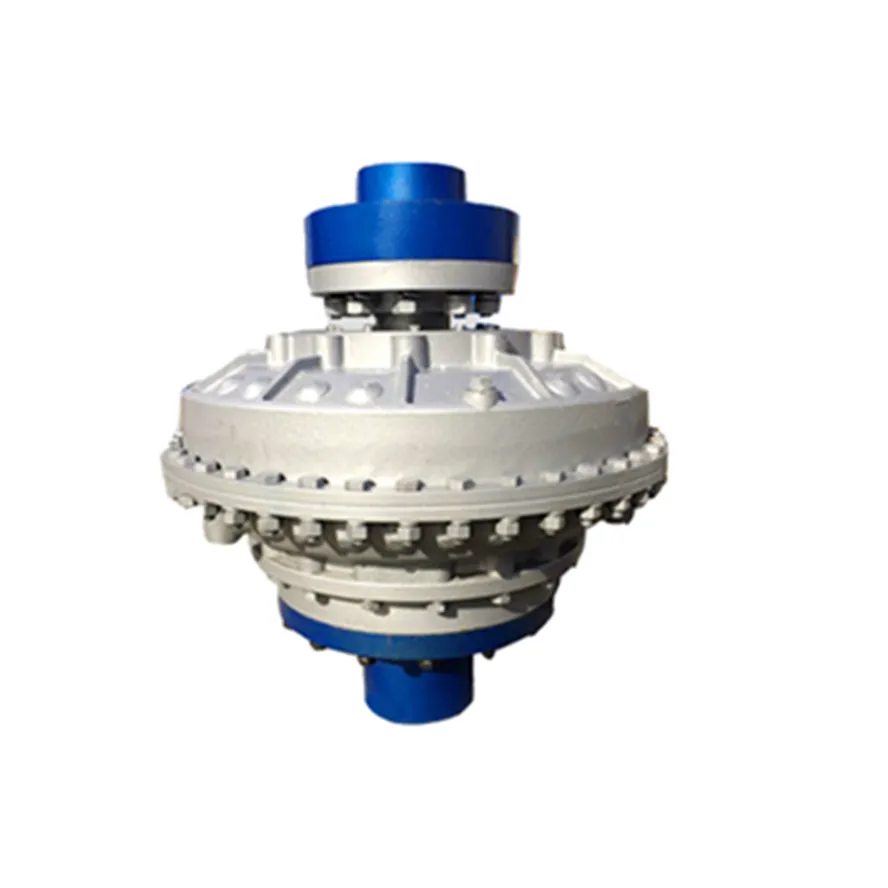 Fluid Couplings in High-Temperature Environments
Fluid couplings are versatile power transmission devices commonly used in various industrial applications. However, their suitability for high-temperature environments depends on several factors, including the design, materials, and the specific operating conditions.
Here are some key considerations regarding the use of fluid couplings in high-temperature environments:
Fluid Type: The type of fluid used inside the coupling greatly influences its temperature capabilities. Some fluid couplings are designed to handle higher temperatures by using specially formulated high-temperature fluids that can withstand elevated heat levels without degradation.
Materials: The materials used in the construction of the fluid coupling play a crucial role in determining its maximum temperature tolerance. High-quality materials with good heat resistance properties are required to ensure reliable performance in high-temperature conditions.
Lubrication: Proper lubrication is essential to reduce friction and heat generation within the fluid coupling. In high-temperature environments, ensuring sufficient and appropriate lubrication is crucial to prevent excessive wear and potential damage.
Cooling: Some fluid couplings come equipped with cooling systems, such as cooling fins or external cooling circuits, to dissipate excess heat generated during operation. These cooling mechanisms can enhance the coupling's capacity to handle higher temperatures.
Application Considerations: The specific application and load requirements must be taken into account. In some cases, high-temperature conditions may be intermittent or occasional, allowing the fluid coupling to cool down between cycles. However, continuous high-temperature operation may require a more robust and specialized fluid coupling.
It is important to consult with the fluid coupling manufacturer to understand the temperature limitations and performance capabilities of their products. Manufacturers can provide guidance on selecting the appropriate fluid coupling for specific high-temperature applications.
While fluid couplings can be suitable for moderate to high-temperature environments, it is essential to operate them within their specified temperature range to ensure optimal performance and longevity. Extreme temperatures beyond the coupling's rated limits can lead to accelerated wear, reduced efficiency, and potential damage, ultimately affecting the reliability of the power transmission system.
In summary, fluid couplings can be used in high-temperature environments, provided that the coupling's design, materials, and lubrication are suitable for the specific application and operating conditions. Regular maintenance and adherence to the manufacturer's guidelines are essential to ensure reliable performance and durability in such environments.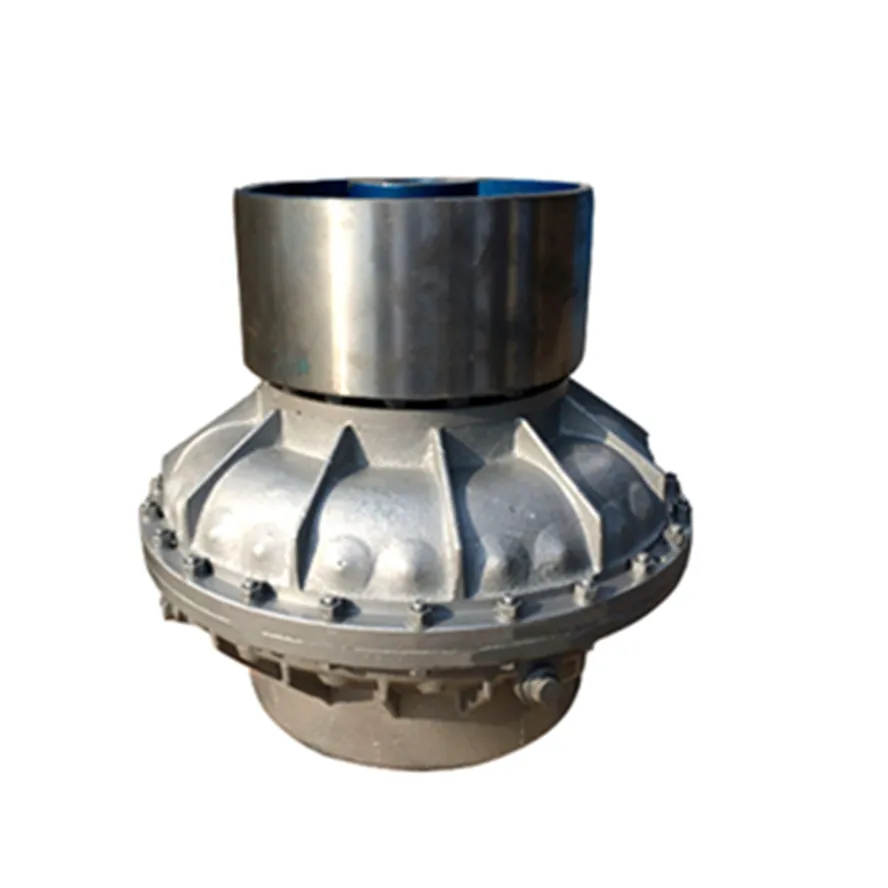 Advantages of Using Fluid Couplings in Power Transmission Systems
Fluid couplings offer several advantages in power transmission systems, making them well-suited for various industrial applications. Here are some of the key benefits:
Smooth Power Transmission: Fluid couplings provide a smooth and gradual transfer of power from the engine or motor to the driven load. This helps to reduce shock and stress on the entire powertrain, leading to smoother operation and extended equipment life.
Overload Protection: Fluid couplings act as a mechanical fuse in power transmission systems. When the load exceeds a certain threshold, the fluid coupling will slip, preventing excessive torque from reaching the driven load and protecting the machinery from damage.
Torsional Vibration Damping: They effectively dampen torsional vibrations, reducing the risk of resonance and fatigue failure in the drivetrain. This is particularly important in applications with varying loads and speeds.
No Mechanical Wear: Fluid couplings have no physical contact between the input and output components, resulting in minimal mechanical wear. This characteristic reduces maintenance and extends the service life of the coupling.
Simple Design: The design of fluid couplings is relatively simple compared to other mechanical power transmission devices, leading to lower manufacturing costs and ease of maintenance.
Energy Efficiency: In certain operating conditions, such as during startup or idling, fluid couplings can offer energy-saving benefits. They allow the engine to run at a constant speed while smoothly transmitting power to the load.
Wide Range of Applications: Fluid couplings are versatile and can be used in various industrial machinery, including conveyors, crushers, pumps, fans, marine propulsion systems, and more.
Despite these advantages, fluid couplings also have limitations, such as a slight power loss due to slip and limited torque multiplication compared to torque converters. Therefore, the choice between a fluid coupling and other power transmission devices depends on the specific requirements of the application.



editor by CX 2023-09-04